Join our 'Ohana in Supporting a Sustainable Future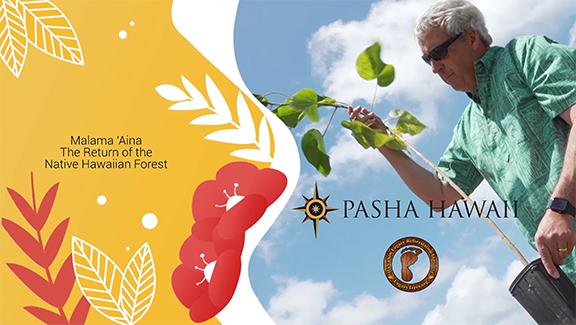 Video: Learn more about the Pasha Hawaii Legacy Forest [2]
In honor of the arrival of the MV George III, the first of two LNG-powered 'Ohana Class ships to serve Hawaii, Pasha Hawaii is proudly partnering with Hawaiian Legacy Reforestation Initiative (HLRI) to enable our customers to neutralize emissions of vehicle shipments to and from the Hawaiian Islands, while supporting the regeneration of Native Hawaiian vegetation at the Pasha Hawaii Legacy Forest. 
Pasha Hawaii has donated $20,000 to establish the Pasha Hawaii Legacy Forest to cover initial tree planting costs in support of this new corporate partnership program.
When you book your vehicle online or by phone with one of our Customer First Agents, Pasha Hawaii will make a $9 donation to HLRI to offset the carbon footprint of your vehicle's shipment to or from Hawaii. For each 10 vehicles that are offset, HLRI will plant and maintain for life a tree in the Pasha Hawaii Legacy Forest.
Carbon offsetting helps make a significant difference in the shipping industry's transition to a low carbon economy, and bolsters Pasha Hawaii's steadfast commitment to better the environment and the communities we serve.
Because of people like you, the Pasha Hawaii Legacy Forest will continue to grow and thrive, and together, we can create a more sustainable future for generations to come.